William Moore and WM Photography
Unauthorized use and/or duplication of this material without express and written permission from WM Photography is strictly prohibited. Excerpts and links may be used, provided that full and clear credit is given to William Moore and WM Photography with appropriate and specific direction to the original content.
The content ( Photos) on this website can not be sold, advertised or used where monetary gain will be achieved, unless WM Photography is notified 30 days in advanced and WM photography agrees to such sales and or advertising.
If you wish to use this content ( photos) for any reason other then personal use, You agree to notify William Moore/WM Photography within seven days of its publication / use.
If you have any questions, Please use our
contact form
and we will contact you ASAP.
Thank You. William Moore, WM Photography.
Powered by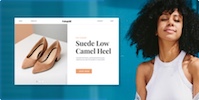 Create your own unique website with customizable templates.